SHADIA AMBLIE – Senior Consultant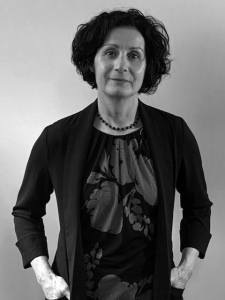 Shadia has been in working in the communications field for nearly 20 years. Her experience in various corporate roles within local and provincial government settings has exposed her to diverse activities such as media and issues management, communication planning, speech writing, advertising, newsletter development, social media messaging, web management and graphic design.
While in a senior corporate position, Shadia led her workplace to receiving the title of Alberta's Top 70 Employer award in 2018, Great Place to Work in Canada certification in 2020, and a nomination for Best Workplaces Managed by Women award in 2020. Shadia also shares an Award of Excellence with Marcomm Works from the International Association of Business Communicators (Edmonton) for the development of a Green Initiatives calendar.
Shadia holds a Bachelor of Human Resources and Labour Relations degree from Athabasca University. As evident of her passion to continually learn and evolve, Shadia is enrolled in Dalhousie University's Local Government Community Economic Development certification program and McMaster University's Mindfulness in Modern Society advanced certification. She has also completed several emergency management, crisis communications and corporate health and safety certification programs.