ANDREA SARUK – Senior Consultant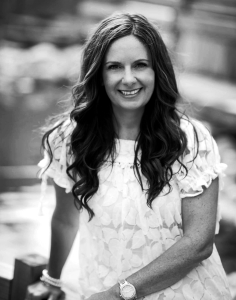 Andrea has been in working in the marketing and communication field for more than 20 years. She is an expert in managing all digital content, from creation and design to production. She has helped communicate new branding, websites, marketing collateral, merchandise, RFP submissions, blogs, PowerPoint templates and more. Andrea has also executed detailed marketing strategies that align with corporate marketing goals, including online social media marketing campaigns and optimization approaches to achieve revenue goals.
Since 2016, Andrea has been specializing in managing social media profiles for a diverse set of clients, from small business owners to large corporate brands. She helps grow brands, increase engagement, generate quality leads and convert leads to customers. Andrea helps create custom social media strategies that work. Her focus on brand awareness, company growth, and building connected and loyal customers and communities helps her clients achieve their business goals. 
A major hallmark of Andrea's corporate career is leading her previous employer's workplace to receive a Canada's Best Managed Companies award five years in a row. Another hallmark is Andrea's social media leadership during the 104th Grey Cup Weekend in Toronto (2016). She was instrumental in the hashtag #spiriteg being the number one trending hashtag for the weekend on behalf of the Edmonton Eskimos (now Elks)-associated Spirit of Edmonton Twitter account. Andrea is also a founding member of Community Action on Residential Traffic Safety (CARTS) in Strathcona County that received a 2018 Pride of Strathcona Award for Outstanding Group.
Andrea holds a Bachelor of Commerce degree from the University of Alberta. She is passionate about volunteering and working with community organizations to grow their local and online presence.