WADE WILSON – Partner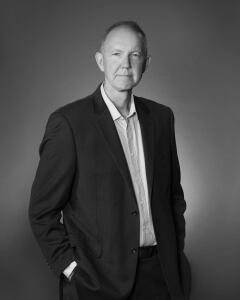 Wade is a skilled and experienced public engagement planner and facilitator, marketing communications strategist and implementer, and brand development expert. His public engagement and communications career started in 1997 and has included senior management positions in corporate, government, a regulated utility and non-profit organizations, which he held before joining Marcomm Works in 2016.
Wade's expertise revolves around helping his clients focus in on what they are asking of their audiences, what messages his clients need to resonate with their audiences and listening back to what audiences have to say. He is all about connecting and impacting people.
His recent portfolio of clients include the City of Edmonton, the Town of Banff, Strathcona County, Horse Racing Alberta and Business Link.
Wade holds Foundations in Planning and Techniques certificates from the International Association for Public Participation, a Bachelor of Arts degree from the University of Alberta and a Public Relations diploma from MacEwan University. He is a member of the International Association of Business Communicators and the International Association for Public Participation. He is a former member of the Public Relations Society of America. Wade is also a member of the Strathcona County Economic Development & Tourism Advisory Committee, participates as a patient representative on the Executive Committee of the Alberta Head and Neck Cancer Tumour Board, and is a Director for Saving the Hungry, a non-profit mission/travel organization.