GODFREY HUYBREGTS – Partner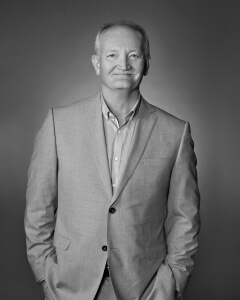 Godfrey started his career as a professional communicator in 1981. His career includes several senior management positions in the health and government sectors.
Godfrey helped found Marcomm Works in 1996. As a private consultant, Godfrey has led or managed dozens of projects for provincial and municipal governments, private companies and non-profit organizations. He has extensive experience in communications planning, public engagement and stakeholder consultation, government and media relations, issues management, project management and online communications.
Godfrey is one of only 850 Accredited Business Communicators (ABC) worldwide – a professional designation awarded by the International Association of Business Communicators (IABC) following a comprehensive qualification and testing program.
Educated at the University of Calgary and the Southern Alberta Institute of Technology, Godfrey is a former journalist who has won a number of local, national and international awards for writing, communications program design and marketing.