2021 Horse Racing Alberta Governance Project
The Project
The purpose of this project is to guide the horse racing industry in the development of a new governance model that is independent of the Government of Alberta and to support an orderly transition to the new model. Currently, the horse racing industry is governed by Horse Racing Alberta (HRA), a corporation established under the Horse Racing Alberta Act (the "Act"). The Act also establishes an Appeals Tribunal to hear appeals of the decisions of racing officials. Under the new model, the industry will become responsible for its own governance and appeals process and its conduct and operations through the establishment of a new industry association, compliance with agreed-upon bylaws, and compliance with existing provincial legislation.
Project Goal
To: Combine stakeholder input, industry best practices, and policy and regulations, with governance and appeals expertise.
For the purpose of: Establishing a sustainable and independent Alberta horse racing industry association and appeals process.
In a way that: Educates, informs, and includes the voices of stakeholders while forging the best path forward for Alberta horse racing.
Project Partners
The Marcomm Works and Parlee McLaws LLP team is delivering the HRA Governance Project for the Government of Alberta Treasury Board and Finance Department. The Marcomm Works/Parlee McLaws team responded to an open Government of Alberta competition to deliver this work and were awarded the project in early April 2021.
Our team will be engaging with a diverse set of stakeholders from April to September 2021 and use our expertise as governance and appeals experts to propose a new governance model and appeals process for the Alberta horse racing industry.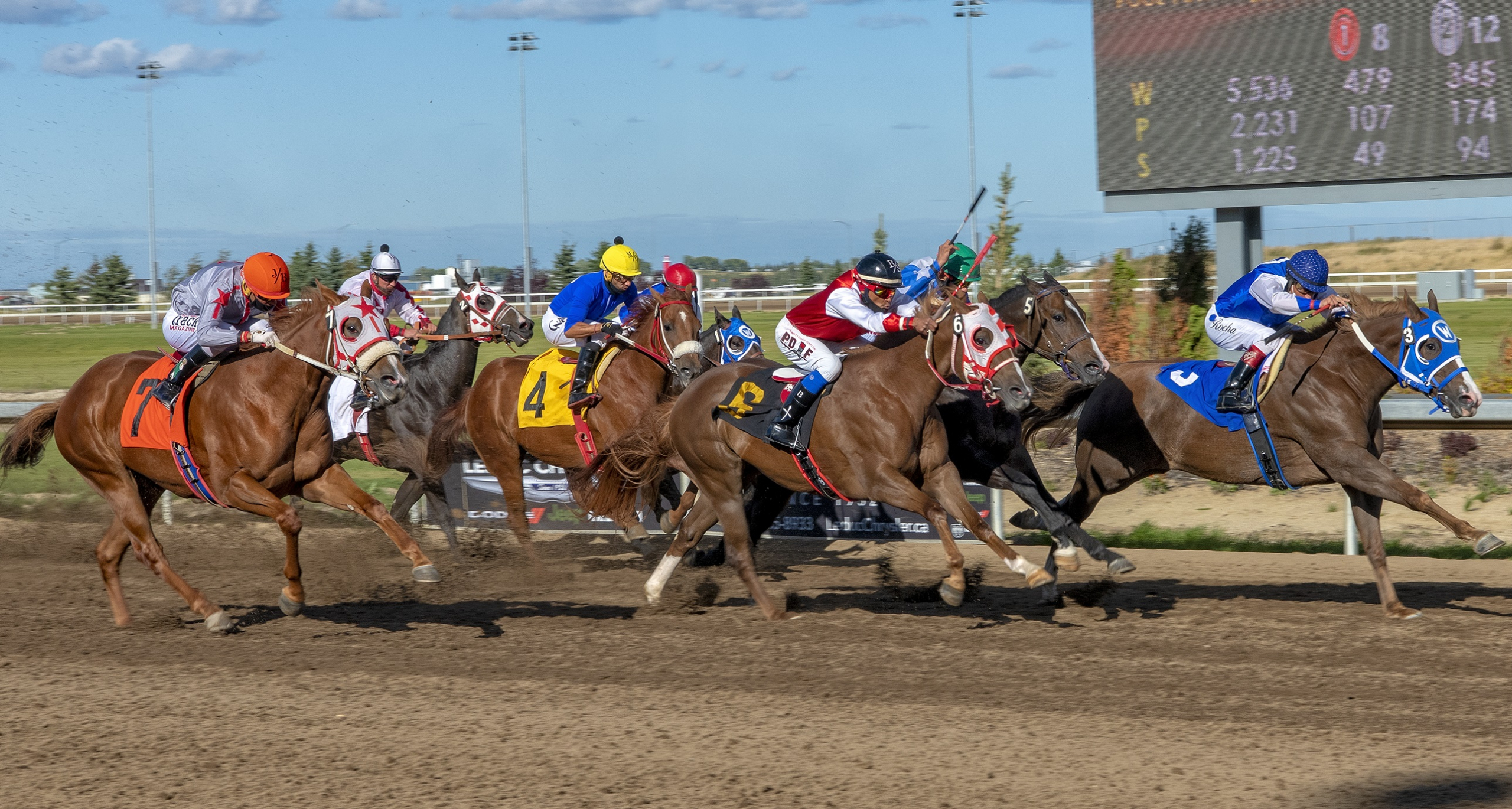 Albertans Getting Involved
Almost 150 Albertans responded to the recent online survey posted on this website. We are now reaching out to more than 75 stakeholders through focus groups and one-on-one interviews. We will use the input and feedback we gather from the survey, focus groups, and one-on-one interviews to help inform any proposed governance and/appeals process changes for the Alberta horse racing industry.
Online Survey Closed
Thank you to all those who participated.
Links to Documents
Background Information
Horse racing in Alberta dates back hundreds of years. The first Alberta horse race on record occurred in 1905 in Millarville, Alberta. That historical landmark date continues to be honoured every Canada Day in Millarville (except during the COVID-19 pandemic). Much has changed with Alberta horse racing since that day in Millarville. It is now a multi-million dollar international industry due to advances, including off-track betting and on-site racing entertainment centres.
Different governance structures have been in place since the first structure in 1962, the Alberta Racing Commission Act. In 1995, the Alberta Racing Corporation Act replaced this Act. In 2002, the Horse Racing Alberta Act was passed and is still the foundational governance legislation today. There have been amendments and memorandums of understanding along the way, but it is now time to review the entire governance and appeals process for Alberta horse racing.
Report Back
We will be compiling stakeholder input, using our governance and appeals process expertise to prepare a final report with governance and appeals process recommendations. The report will be provided to government.
Contact Us
If you have any questions regarding this governance and appeals process review, please contact:
Wade Wilson, Marcomm Works
2021 HRA Governance Project Manager
Email: wade@marcommworks.ca